Laura provides an insight into her day-to-day responsibilities as an AAT Apprentice at Concorde Technology Group.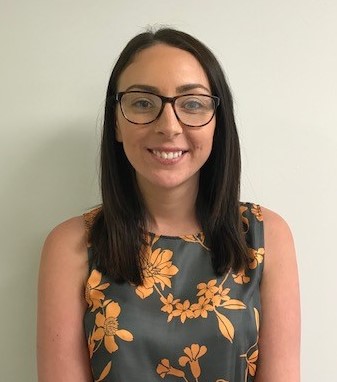 Name: Laura Todd
Department: Finance
Background:
I have worked within Finance for 5 years, starting my career in the travel and tourism sector. I started within the Accounts Payable team as an assistant, then was promoted to senior accounts payable assistant. I then moved across into the query team, where I managed a team of 12.
Education:
I studied A-Levels at Barnsley College in English Language, English Literature and Dance. I then started a degree in Ballet and Contemporary Dance in Newcastle, finished my first year and got a temporary job within a tour operator, which was supposed to only last for the summer. I fell in love with Finance, and worked there for 4 years!
What brought you to Concorde?
In my previous role, my sole focus was Accounts Payable. Whilst studying AAT, I recognised that a lot of what we were studying in class was not covered in my day to day role with my previous employer.
I decided to search for a role within a smaller company, which would give me the exposure to other finance functions, such as credit control and sales ledger. This has enabled me to put into practice the skills I have learnt throughout my studies, and apply them here at Concorde.
What are your interests outside work?
I like to spend time with my family and friends. I also spend a lot of time on my studies at home, as I am keen to gain my AAT qualification and move onto CIMA.
What are your day to day responsibilities?
I am responsible for accounts payable across 4 companies here at Concorde. My responsibilities range from coding and processing supplier invoices, generating and sending supplier payments, and dealing with any queries as they arise. I also cover for credit control and sales ledger in times of absence or peaks.
Just recently, I have been tasked with reporting on supplier spend, so, as a company, we can ensure we are using our working capital to the best of our ability.
What is it like working for Concorde?
Working in a growing business can be challenging, as processes need to be reviewed to see if they are fit for purpose.
Since I started at Concorde in May 2018, I have seen several new systems implemented and upgraded. It is good to see the company investing in the infrastructure which supports the business and our processes.
The Directors always encourage us to put forward ideas on how things can be improved within the business.
And the best aspect of your role?
Working in a team who love to share knowledge with each other.
Working with suppliers to ensure queries are resolved and improving working relationships.
Learning from my colleagues across other departments to enhance my knowledge of the business.
Recent achievements?
I recently sat the Credit Management module of AAT Level 4 and passed with 91%.
Would you recommend an apprenticeship with Concorde?
Concorde have been great at giving me the time to focus on my studies. They are really keen on investing in people to ensure that both the colleague and the business get the best from their training. With this in mind, I would recommend an apprenticeship at Concorde.

If you would like to follow in Laura's footsteps and be part of the Concorde Team contact us today!